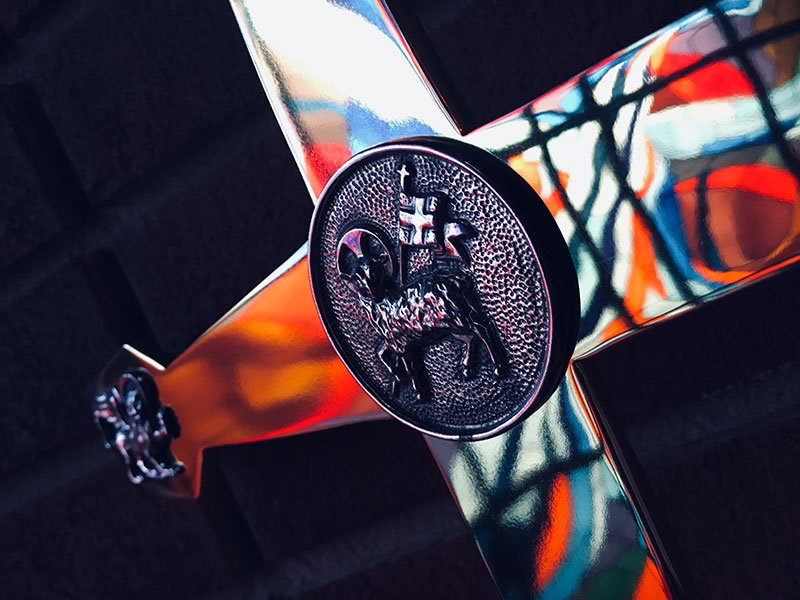 I have recently had two different Lutherans reach out to me about how the book resonated with their journey into Lutheranism and wanted to know why I had not mentioned their tradition. I have to make a true confession; Ever Ancient Ever New does not mention the Lutheran Tribe. This was an oversight on my part as the author. I did interview several young adults who were Lutheran, but they we are part of churches that had dropped the liturgy and were moving in a very contemporary direction.
Lutheranism is a major branch of Christianity that has grown out of the teaching of 16th century German reformer Martin Luther whose efforts to reform the theology and practice of the church helped launched the Protestant Reformation. Lutheran does have a rich theological and liturgical heritage that deserves acknowledging, so I am doing so in this post!
Rev. David Graves  says:
"Hi! I just read your new book "Ever Ancient Ever New" and appreciated the stories and implications for the church today. I am a convert from Evangelicalism to Lutheranism and see quite a bit of parallel between my own journey and the stories listed. My conversion had more to do with theology but liturgy played an important role… I have a young family in my congregation that joined because of the gospel and liturgy we offer and another family who joined for the same reasons."
Justin Clarke shares his story and love for the Lutheran tradition:
"I recently read your new book Ever Ancient, Ever New. I was happy to see someone investigate the trend towards liturgy among people. I myself have noticed this trend because this is very much my story. About 8 years ago I went from my Baptist roots to classical Presbyterianism. In which I came to embrace Calvinism, Regulative Principle of Worship and Exclusive Psalmody. I went on to seminary at Westminster Seminary California. Long story short in my second year I became disillusioned with the Presbyterian church. I ended up doing the unthinkable in a classical Presbyterian tradition one day after class I got in my car and drove to an Ash Wednesday Mass at a Lutheran church. I was completely taken aback, by the beauty of the Lutheran Mass. Within 2 months I had withdrawn from seminary and we were taking steps to become members of Grace Lutheran Church in San Diego, under Father John Bombaro. Fr Bombaro has taken a struggling downtown church in San Diego in the middle of the hipster neighborhood of the city and made it a High Church Lutheran Church made up of largely college students and young family, although at the same time multi-generational. I am now an MDiv student at Concordia Theological Seminary in Fort Wayne Indiana studying for the priesthood."
"Lutheranism is historical and liturgical. Lutheranism is experiencing a similar movement as you talk about. We have an entire liturgical youth organization called High Things. At the seminary there is a joke that the younger you are the more liturgical you are. One example is Higher Things, which is a Lutheran Youth Organization that is Unabashedly High Church and liturgical."
Here are some Links:
Below are a few churches within the LCMS that are front runners among young people and the liturgy.